Water Tank Cleaning Service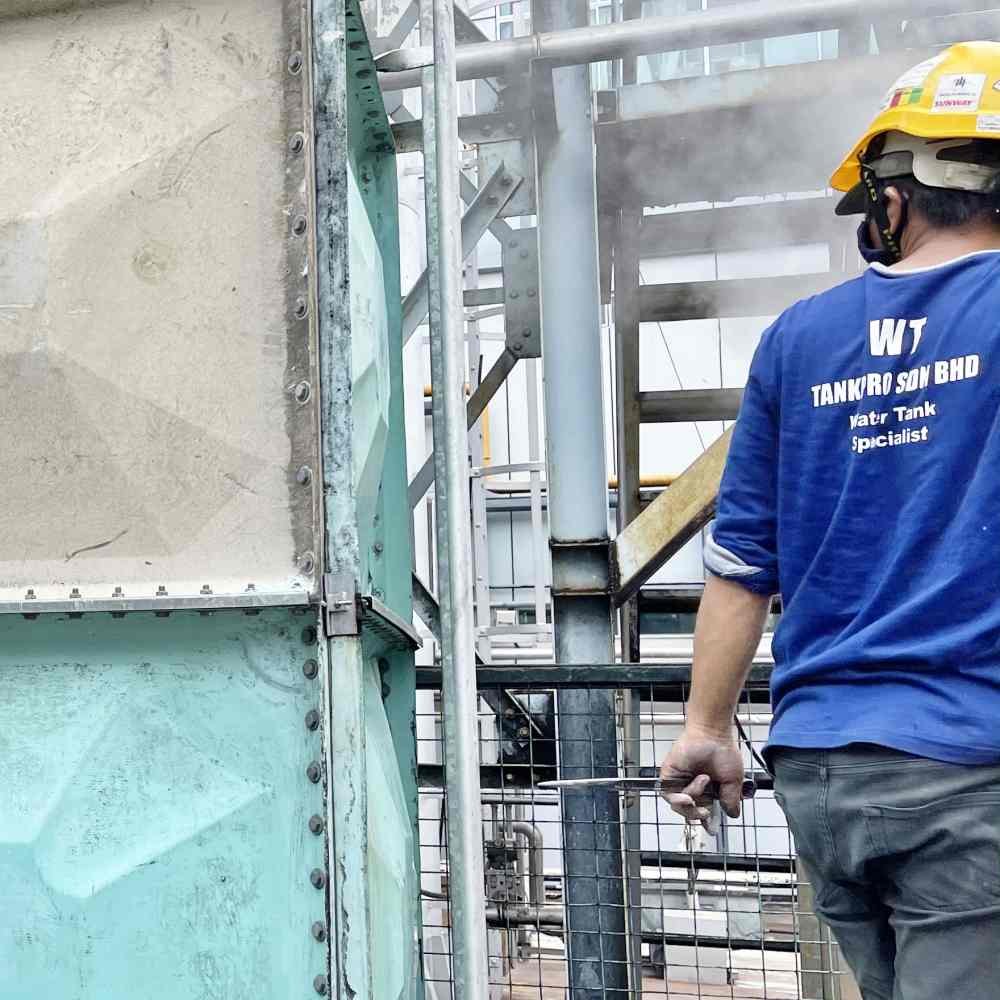 WT TANKPRO has been in the water tank cleaning service industry for over 20 years. We are the industry leader in providing high-quality, dependable, reasonably priced in water tank cleaning in Malaysia. We thoroughly clean your water tank using the most up-to-date tools, removing all impurities to give you a clean tank that is ready for reuse right away. You can trust that our experts will provide you with outstanding care and attention when it comes to keeping your water tanks. Professional, effective, and knowledgeable describe our staff. They will complete the cleaning efficiently and with the least possible interference to your company's operations. Additionally, we clean tanks of every size and shape.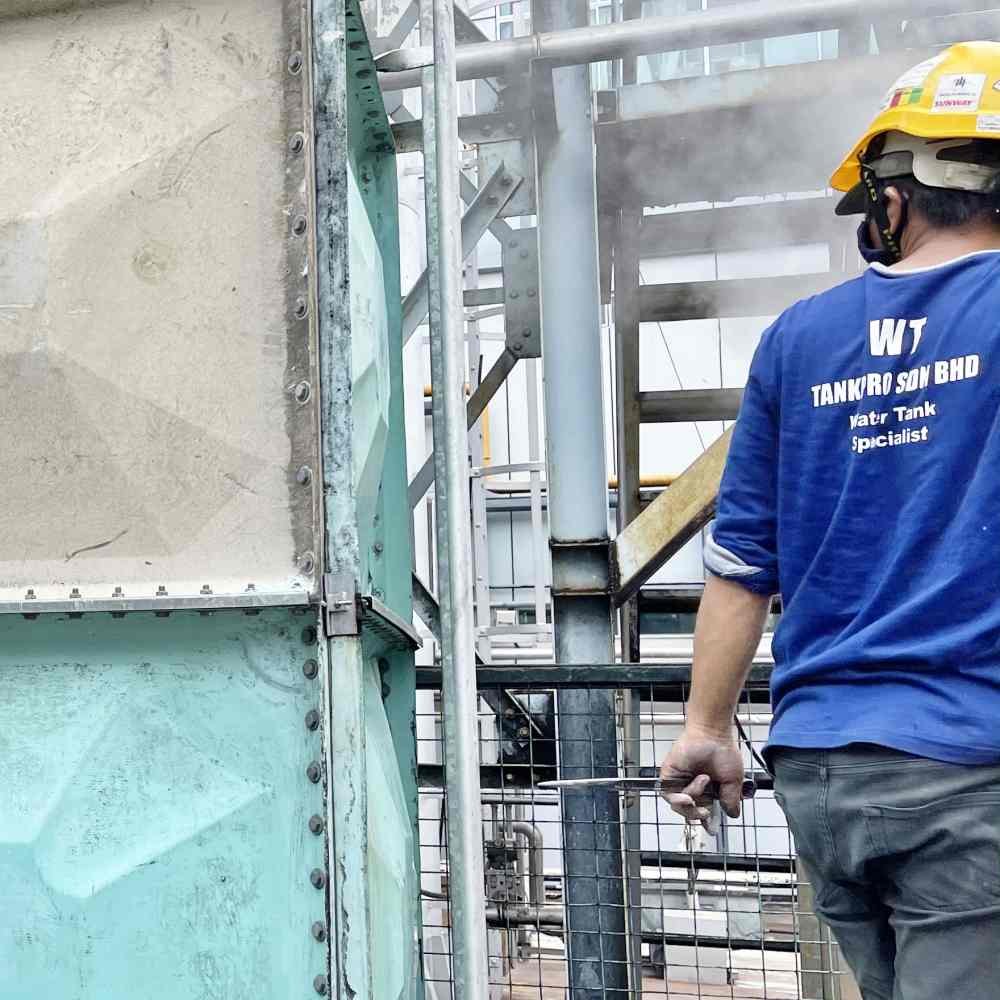 20 years of experience in water tank industry
Water tanks are prone to have some sediment at the bottom. Significant amounts of sediment are present in some tanks. WT TANKPRO offers a variety of thorough tank cleaning techniques to remove biofilm and sediment. In addition to cleaning the tank, our company can check the coating's integrity and the structure's condition. There are several choices, which we will go over with you. With our team, you can take advantage of cutting-edge inspection and cleaning techniques. Our staff members are highly skilled professionals. Additionally, we closely follow regulatory guidelines to ensure that everything we do is compliant.
Depending on the size, type, and complexity of the tank, the location, and the water system at stake, the procedure may differ slightly. To help establish a clear and thorough plan of what cleaning needs to be done, our experts will always begin the process with a full risk assessment of the tank and the area around it. Water must be drained from the tank and cleared of contaminant deposits that may have accumulated before performing either domestic or commercial water tank cleaning. The tanks are then thoroughly cleaned to the highest standards of hygiene using the most modern disinfection techniques, methods, and chemicals.
Want to know our prices? Get in touch with our sales consultant today.