HDG Water Tank
HDG / GI Tank
The Hot Dip Galvanized (HDG) water tank
comes with a 90 μm thick surface zinc coating, which forms a protective surface from harsh environments and corrosion. The galvanised pressed steel tank in Malaysia is suitable for construction water storage, regulating tank, heating system's inflation water tank, condensate tank, geological prospecting, industrial/manufacturing usage and so on. The galvanized steel water tank is one of the best tank options for heavy duty and industrial usage, which guarantees an extended life span and durability compared to the conventional steel tank without coating.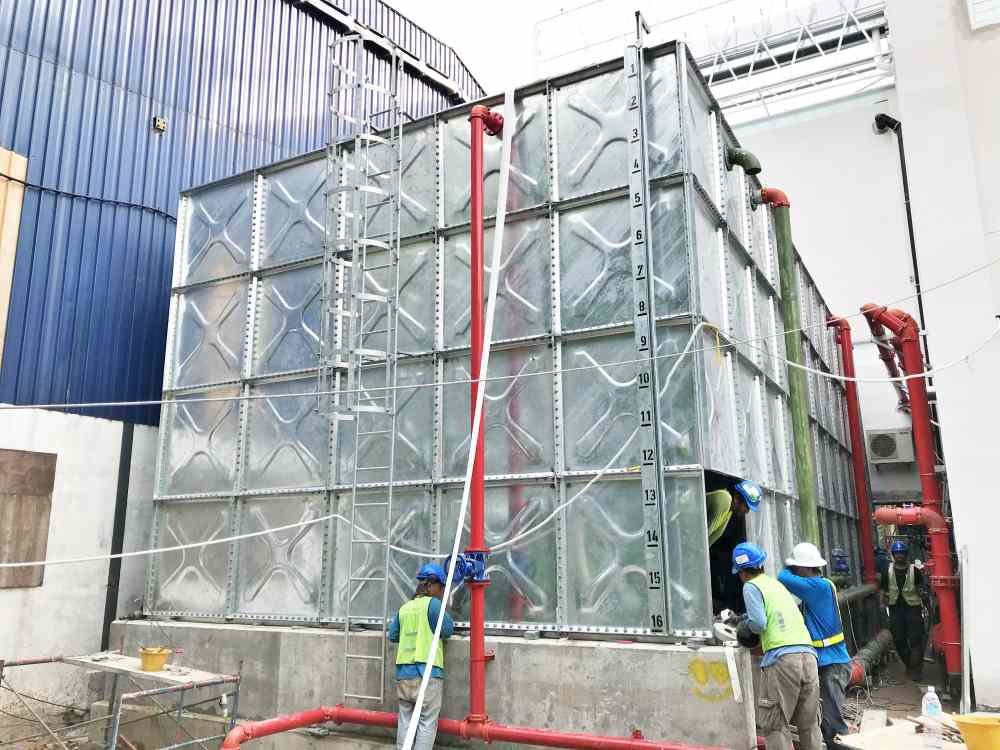 The cost of the HDG water tank varies according to its size and coating thickness. Bolts and nuts hold the steel panels together. The thickness of the panels is based on the height of the tank to ensure that the panels can support the weight of the water tank. Additionally, the inner surface of the tank has a zinc coating added to stop rust and corrosion. A thicker coating will cost more money because it is more expensive. Due to their high durability, the tanks should last at least ten years. Furthermore, the galvanized steel water tank is environmental-friendly as it does not contain plastic. Its lightweight property makes the press steel tank to be transported easily from our warehouse to your site.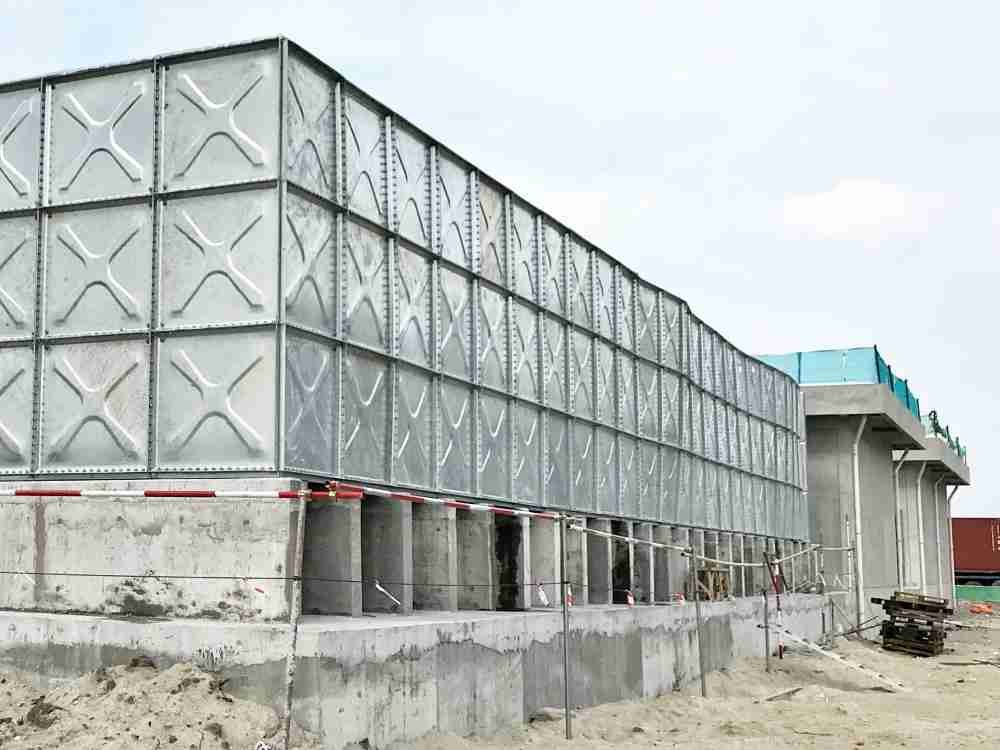 Since steel is the primary component of a water tank, water and oxygen naturally react to form iron oxide (a.k.a rust). Steel water tanks corrode after a few years. Not only will the water be contaminated, but there will also be leakage if we take no action to repair the rusted water tank. For HDG water tank, rust is primarily prevented by the zinc-alloy coating on the steelworks. In addition, the interior polythene lining acts as an extra barrier that prevents corrosion and metal leakage into the water. As a result, they are cost-effective and corrosion-free for long-term use. A cathodic defence system (positively charged electrodes that transport electrons from a device to cease oxidation) is fitted inside the water tank to prevent rusting. Contact us to find out more about galvanised pressed steel tank in Malaysia.
Want to know our prices? Get in touch with our sales consultant today.