GRP Water Tank Suppliers
Our Products
Versatile, Long-Lasting, And Durable
Fibre-reinforced polymer (FRP) or Glass Reinforced Plastic (GRP) is commonly used in the aerospace, marine, and construction industries. As one of the trusted FRP/GRP sectional water tank suppliers, we use raw material that is durable and solid. Most importantly, it is heat-resistant, has a high strength-to-weight ratio, and is simple to maintain.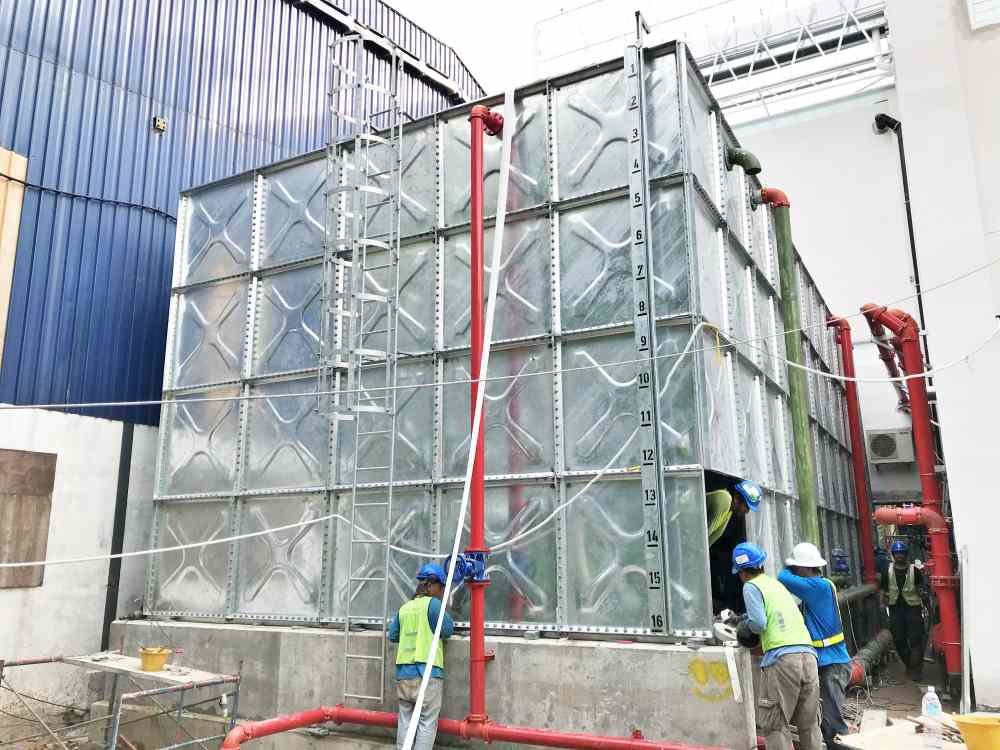 Weather-Resistant, Hard-Wearing, And Heavy Duty
A new type of water tank manufactured in accordance with 92SS177 is the assembled hot-dip galvanizing water tank. Civil construction has no effect on the manufacture or installation of this product. It does not require welding equipment. The surface has been anticorrosive treated with hot zinc. It has the potential to reduce secondary water pollution. It is safe for human health and meets the standards for standardization, serialization, and industrial growth of building products.
Rust-Resistant, Heat-Resistant, And Light Weight
Stainless Steel Sectional Panel Tank
The term "pressed steel sectional water tank" also applies to galvanized pressed steel water tanks. It is a new type of water tank. The panels were pressed hydraulically. We offer a large selection of galvanized and metal steel water tanks in addition to being GRP water tank suppliers.
Easy Maintenance, Cost-Effective, And Leak-Proof
The use of HDPE lining in a water tank can greatly increase the tank's life. HDPE liner has proven to be a highly resistant material to many chemicals and acids, as well as a corrosion preventative. HDPE geomembranes are a non-toxic material that has been certified safe by authorities worldwide.
Full Range of Accessories
WT TANKPRO also supplies a wide range of water tank accessories needed for installation, servicing, cleaning, and maintenance purposes. Our company distributes a wide range of pipes, fittings, valves, and plumbing fittings for residential and commercial use. Get in touch with us to know more about what we supply.
Want to know our prices? Get in touch with our sales consultant today.